About us
Holy Trinity Anglican Church came into being in 2007. It immediately joined a wider body of Anglicans known as the Anglican Church in North America (ACNA). The Anglican Communion, the title of the fellowship of all Anglican parishes, is the third largest body of Christians in the world and the largest Protestant denomination. It's one of the most active, growing, and fruitful fellowships of churches on the planet. Holy Trinity is rooted in the historical church with its traditions and practices going back to the early church. Still, this parish is firmly embedded in contemporary culture. Therefore, it enjoys the unique ability to address contemporary issues from firmly established, tried and true sources. We are an open, welcoming community of people sincerely seeking to be disciples of Jesus Christ, honoring the Bible as God's word, and breathing deeply the power of the Holy Spirit to live lives of integrity and compassion. Please be our guest the first chance you get and we will do our best to welcome you with open arms and hearts. Come as you are with hopes of who you desire to be.
To learn more about the national Anglican Church and the worldwide Anglican Church check out these links…
The Christian Calendar…
Leadership Team:
Our leadership team recognizes the authority of God, and realizes that we are shepherds who serve under the Chief Shepherd, Jesus Christ. We desire to devote ourselves to prayer and to the ministry of the Word. Our passion and goal is to equip the believers for the work of the ministry until we all attain maturity in the fullness of Christ.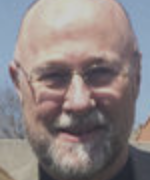 Dr. Richard Turner, Rector
Father Rick was privileged to grow up in an Assemblies of God church, where his father was the pastor. Rick graduated from High School in Rockford in 1974. After graduating high school he sensed the Lord calling him to full-time ministry and enrolled in Central Bible College in Springfield, MO in 1976. He graduated from there in 1980 and took up his first church ministry position as the youth pastor of The Stone Church in Chicago, IL. Here he met his wife, Dana, and they married in 1981. They have three children, Ashley, Alli, and Brennan; as well as eight (8) grandchildren. Dana and Rick's marriage and ministry have taken them all over the United States, in churches where Rick served as Single's Pastor, Senior Associate Pastor and Senior Pastor in churches ranging from 100 to 2,000. In 2011 they began to sense the call of God into the Anglican Communion and completed that transition in 2015 when Rick was ordained a priest in the Anglican Diocese of the Great Lakes which is part of the Anglican Church in North America and began serving Holy Trinity Anglican Church in South Haven, MI as Rector that same year. Rick is fully committed to the God of the Bible and the Bible itself as the sure way forward for a full significant life. He loves to assist people in getting to know God and traveling this journey of faith. He is pleased to be working with God as He makes all things new. He would be overjoyed to meet you and get to know you so as to partner with you at any level you would like as you walk the path of faith.